Select Your Model Year...
Choose the appropriate model year for the Volvo XC70 you are trying to find the battery size for from the list below.
Volvo XC70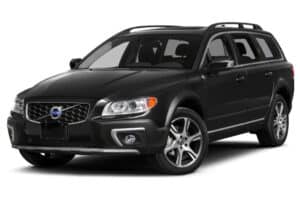 You can find the appropriate battery size for the Volvo XC70 to the left, just scroll to your year and check the trim.
The years available stretch from 2003 through to 2016 and by clicking a link you can view the different battery types for each trim.
The XC70 was initially intended to be a replacement for the Volvo 850, which had by then been in production for the best part of a decade.
However, it did not make much sense to replace an existing model with an estate version, so instead Volvo added the XC70 alongside the existing 850 (which continued in production until 1998).
The original range was offered in the front-wheel drive format with three engines: a 2.4 litre 135ps petrol,  2.5 140ps turbo diesel version as well as the famous 2.9 litre 190ps turbocharged petrol engine.
This XC70 is a compact crossover SUV (Sport Utility Vehicle) and shares its platform with the second generation V70, and like it is primarily intended for the European and Asian markets; and was not marketed in the US until late 2006.
During purchase, there are three engines available and incllude the inline 5-cylinder turbocharged and intercooled T5, and two 3.2 L straight-six engines: a naturally aspirated variant (which is also sold in the S80 sedan), and a supercharged T6 variant which produces 249 kW (335 hp/338 PS).
The XC70 comes standard with front-wheel drive; however all-wheel drive is also available.
Newer XC70 models incorporates many new safety features from Volvo Cars Safety Centre such as a WHIPS system for protection against high-speed impacts, and Bi-Xenon HID headlamps.