Buick LeSabre Battery Size
---
Select Your Model Year...
Choose the appropriate model year for the Buick LeSabre you are trying to find the battery size for from the list below.
Buick LeSabre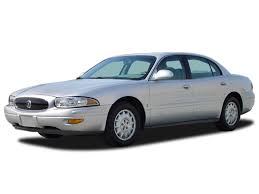 You can find the appropriate battery size for the Buick LeSabre to the left, just scroll to your year and check the trim.
The years available stretch from 1963 through to 2005 and by clicking a link you can view the different battery types for each trim.
The Buick LeSabre line ran from 1959 all the way through to 2005 across eight generations of design.
It took over from the Special model by the same American automobile manufacturer that had previously held the title as the company's flagship full-size car.
Looking back at the original LeSabre model in the late 1950s you can see it strikes a strong design made up of slanted lines, popular for the time.
It was initially available as a sedan, station-wagon or convertible with soft or hardtop and a varying number of doors (chosen at the time of purchase).
As the car evolved through each generation the styling was revamped for the current market and the car lost a lot of its strong design elements.
The later car, from the 1990s onward was much more curved and available only as a sedan with a very limited number of engines.
As automobile manufacturers released crossover SUVs and competition heated up from imports the Buick LeSabre suffered greatly and was taken off sale in 2005.
Replacing the car after almost 5o successful years was the Lucerne, which itself was replaced 5 years later by the LaCrosse.