Hyundai Elantra Battery Size
---
Select Your Model Year...
Choose the appropriate model year for the Hyundai Elantra you are trying to find the battery size for from the list below.
Hyundai Elantra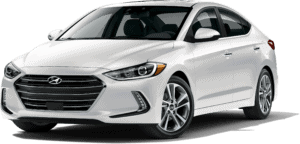 You can find the appropriate battery size for the Hyundai Elantra to the left, just scroll to your year and check the trim.
The years available stretch from 1992 through to 2022 and by clicking a link you can view the different battery types for each trim.
You may have only started hearing about the Elantra in earnest in the past decade or so, but the model has actually been around for three times that amount of time, with the first generation dating back to 1990.
The newest incarnation is the seventh generation, which arrived in 2020 for the 2021 model year.
The Elantra is a 4-door sedan that is known as Elantra everywhere except its original homeland of South Korea, where they still call it the Avante.
It couldn't be called that in other markets because of similarities with Audi and their "Avant" designation given to their station wagons.
The Elantra is assembled in Montgomery, Alabama, and is available both as a gasoline and gasoline-hybrid version.
From its design and style, it's clear to see that the car is out there competing with similar Toyota and Honda rivals that can compare to the Elantra in performance and efficiency.
One thing everyone loves, however, is that the 2021 model is still available with a starting price under $20,000.
The hybrid model manages a very impressive 54mpg while still delivering 139hp and 195lb-ft of torque.
That's 19 more hp and 90lb-ft more torque than Toyota's iconic Prius.
The Elantra went through a very popular sales phase between 2012 and 2016, where every year they broke the 200,000-unit mark.
Sales have slowed somewhat since then, but it's impossible to deny that the Elantra has retained its popularity and appeal in the US market.
Consistently strong sales in Canada and China have also undoubtedly been a boost.