Chevrolet Camaro Battery Size
---
Select Your Model Year...
Choose the appropriate model year for the Chevrolet Camaro you are trying to find the battery size for from the list below.
Chevrolet Camaro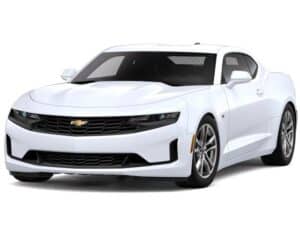 You can find the appropriate battery size for the Chevrolet Camaro to the left, just scroll to your year and check the trim.
The years available stretch from 1967 through to 2022 and by clicking a link you can view the different battery types for each trim.
During the boom of the muscle cars in the mid-1960s Chevrolet introduced their contender, the Camaro.
It was built to compete with the Ford Mustang in the American muscle car segment of the 1960s and 1970s.
While many competitors tried to beat it, only a few managed to get into its league and in reality, none could.
The Camaro was built with solid features that made it one of America's most iconic cars to date.
Its design was modeled after a fighter jet with huge rear fins and an aggressive look.
Powering this car was Chevrolet's new Small Block V8 that delivered 250 horsepower; making it the fastest muscle car of its time.
By 1973, the sales began to drop off due to the oil crisis and soon people were not buying muscle cars anymore and with less than half of the original production amount, Chevrolet ended production in 1979.
The name Camaro was also applied to the different models of the car during its development as the Pontiac Firebird and the Holden Monaro in Australia.
"Camaro" was originally a placeholder title for the Chevrolet Panther platform that became its official name before GM's design patent for the vehicle expired.
After being discontinued in the 1990s the nameplate was resurrected after a 16-year hiatus with the fifth generation being marketed as a direct rival of the revived Ford Mustangs of the time.