Hyundai Tucson Battery Size
---
Select Your Model Year...
Choose the appropriate model year for the Hyundai Tucson you are trying to find the battery size for from the list below.
Hyundai Tucson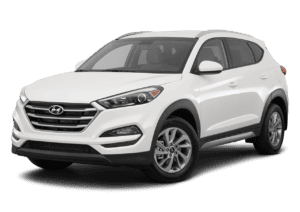 You can find the appropriate battery size for the Hyundai Tucson to the left, just scroll to your year and check the trim.
The years available stretch from 2005 through to 2022 and by clicking a link you can view the different battery types for each trim.
In a saturated compact crossover SUV market, what exactly is it that has helped Hyundai sell 1.4 million units in Europe, and 7 million units globally since 2004? The Tucson is now in its fourth generation, and is sold in somewhat different forms depending on where you are.
The short-wheelbase version, for instance is sold primarily in the European and Middle East markets, while the long-wheelbase version is sold in North America, Africa, Oceania and Asia, including China.
The updates are apparent in the new generation, especially with its entirely digitized interior, newly stylized "jewel-like" grille, geometric-design headlights, and apparently 38.7 cubic feet of cargo space in the long-wheelbase version. That newest version isn't available until the 2022 model year, though.
The 2021 model will begin at $23,700, and comes with optional AWD and engine power up to 181hp.
There are plenty of neat safety features in this Tucson, too, including collision avoidance with automatic braking for when you don't respond quickly enough to warnings.
The Tucson is marketed by Hyundai as an SUV of excellent balance and proportion. It's a bit bigger than the other compact crossover SUV that the company sell, the Kona.
It's big enough, but not ungainly; it's fast enough, but also efficient; its appeals to classic and modern taste; it's sporty but also practical and safe.
This fusion of different elements has helped the Tucson to become a very popular choice in the US. Since 2017, Tucson sales have broken the 100,000 line every year, even in the very difficult times of 2020.
Their best year was 2018, where they sold 142,000 units in the US, with another 137,000 in Europe that year.