Mercedes Benz E-Class Battery Size
---
Select Your Model Year...
Choose the appropriate model year for the Mercedes Benz E-Class you are trying to find the battery size for from the list below.
Mercedes Benz E-Class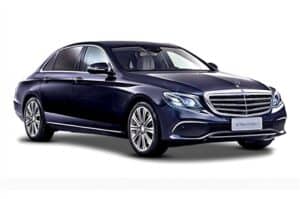 You can find the appropriate battery size for the Mercedes Benz E-Class to the left, just scroll to your year and check the trim.
The years available stretch from 1994 through to 2022 and by clicking a link you can view the different battery types for each trim.
The second-from-largest non-SUV car on offer from the German company, the Mercedes-Benz E-Class slots in just under the S-Class.
It's classed as a luxury mid-size car like the Lexus ES and the BMW 5-Series, a large market segment.
Sales of the E-Class top a quarter of a million units per year globally on a regular basis.
Originally the E-Class was brought in during the early 1990s to replace several lines before it including the Ponton and Fintail.
What started off as a boxy car slowly evolved to become the stylish fifth-generation on sale today in Mercedes showrooms.
Modern examples of the car have moved away from "V" formation engines such as the V6 and V8 to inline layouts to help the engine achieve higher levels of effenciy.
Inside the newest Mercedes-Benz E-Class is some of the most sophisticated autonomous equipment on the market.
The car is said to be able to drive itself for up to 2 minutes at a time with no interaction from the driver - although the driver must keep their hands on the steering wheel at all times.
In the center of the steering wheel is a touch-pad instead of the buttons that many drivers were used to using to control the infotainment system.