Subaru Outback Battery Size
---
Select Your Model Year...
Choose the appropriate model year for the Subaru Outback you are trying to find the battery size for from the list below.
Subaru Outback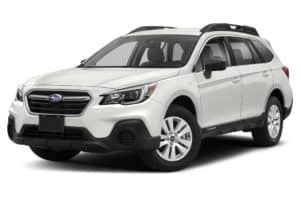 You can find the appropriate battery size for the Subaru Outback to the left, just scroll to your year and check the trim.
The years available stretch from 2000 through to 2022 and by clicking a link you can view the different battery types for each trim.
Originally a trim on the company's most popular mid-size car, the Subaru Outback is now its own crossover SUV model.
It was introduced as the Outback trim for the Legacy in 1996 and served 14 years before it was introduced alongside its parent car as its own offering in 2010.
Both models still use the same platform that is also shared with many other cars in the Subaru lineup including the Impreza (though they adapt the chassis' length/width etc based on usage).
Sales of sedans and station wagons have dropped each year of this century as buyers flock to the new range of crossover SUVs.
The legacy model continues to lose sales as the new Outback offshoot continues to push them higher year-on-year.
When this switched from being a Legacy trim to a model of its own the sales experienced by it doubled in the first year and then tripled two years later.
Inside the Outback is a range of modern-technology including driver aids like auto-high-beam dimming, cameras all around the car to help with blind-spots and mobile device connectivity.
Recent versions of the SUV model include hybrid options that allow drivers to capture lost energy during braking and store it in a battery to use during acceleration later.