Select Your Model Year...
Choose the appropriate model year for the Buick Regal you are trying to find the battery size for from the list below.
Buick Regal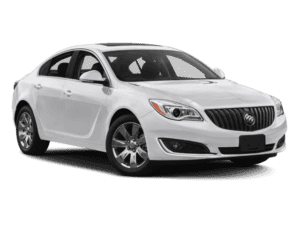 You can find the appropriate battery size for the Buick Regal to the left, just scroll to your year and check the trim.
The years available stretch from 1966 through to 2022 and by clicking a link you can view the different battery types for each trim.
The Buick Regal has certainly been around the block, first arriving on the scene back in 1973 and enjoying a production run up to 2004, and then again from 2011 to 2020. It is still manufactured in China, and is still produced under other badges in Europe, Australia and New Zealand.
Put simply, the Buick Regal is a fairly upmarket midsize sedan car that initially shared many design features with American cars of its era --- boxy frame, wide and angular front end, massive elongated hood, etc. Back then in the 1970s it was also known as the Buick Century Regal.
By the third generation in 1988, the design had started to soften, and by the sixth generation in 2018, the car had gained a more athletic look as it developed into the Buick Regal Sportback, a fastback version that replaced the regular Regal sedan. This gives it a new liftback configuration, which makes it more useful to those who need extra storage space. Despite being larger in size, the Regal Sportback is actually up to 500-lbs lighter than previous models.
There was also a wagon variant created that was called the Regal TourX, made at the same time as the Sportback model in time for the arrival of the sixth-generation release. The idea was to have a Buick Regal that could compete with the likes of the Audi A4 Allroad and BMW 3 Series wagon. The TourX enjoyed decent power levels at 250-hp, and a very pleasing 73.5 cubic feet of cargo space with the rear seats lowered.
After the 2020 model year, the Regal passenger car is now only produced in China, a move made apparently because of growing demand for SUV models in North America, and Buick's own SUVs becoming more popular than regular passenger cars.