Select Your Model Year...
Choose the appropriate model year for the Ford Bronco you are trying to find the battery size for from the list below.
Ford Bronco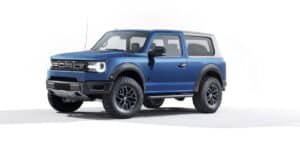 You can find the appropriate battery size for the Ford Bronco to the left, just scroll to your year and check the trim.
The years available stretch from 1969 through to 1996 and by clicking a link you can view the different battery types for each trim.
In recent years the Ford Bronco has been brought back to life as a crossover SUV but during the last century, it was a compact SUV, then full-size SUV.
Originally launched in 1965 the car started out as a very utilitarian 2-door compact SUV that initially sold well for the first few years.
Consumer tastes changed and the masses wanted SUVs that had better on-road performance so the Bronco evolved into its second-generation as a larger more rounded vehicle.
With the increased size came the room for better comfort and safety features, though engine options were on the larger end of the scale.
This increase in weight and engine size came at the wrong time as the 1970s saw a huge spike in the price of oil and thus the price of fuel.
Sales were a surprise and did not reflect this, the second-generation had the best sales years ever for the original Bronco.
Going into the 1980s the third generation added even bigger engines and sales returned to the original 1960s level - the same story continued into the 1990s.
In 1997, the SUV was put to rest and the company started to concentrate on the Expedition as its replacement.
In 2021 the model name was revived for the sixth-generation and using the original shape as a reference a new mid-size crossover-SUV was created.
Engine options are smaller but much more efficient, taking advantage of advancements in turbocharger technology.