Select Your Model Year...
Choose the appropriate model year for the Ford Ranger you are trying to find the battery size for from the list below.
Ford Ranger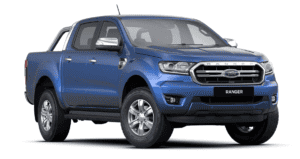 You can find the appropriate battery size for the Ford Ranger to the left, just scroll to your year and check the trim.
The years available stretch from 1985 through to 2022 and by clicking a link you can view the different battery types for each trim.
The Ford Ranger is a nameplate that has been used on multiple model lines of vehicles sold by Ford worldwide.
Created through a process called badge engineering, the Ranger is an example of a product line designed to share a common platform and powertrain.
This car was first introduced in 1982 as a competitor in the mid-size pickup truck class, which had until recently been dominated by the Chevrolet El Camino and GMC Sprint.
The Ranger nameplate originated in 1974 as a trim level of the Ford F-Series full-size pickup truck starting with the first-generation model.
Now it is used globally on several Ford trucks sold around the world including North America, Latin America (Midsize), Asia & Australasia, Europe and Africa, and the Middle East.
Over its production run, the Ranger has been built in several distinct platforms alongside its full-size counterpart, the Ford F-Series.
From the 1980s through to the 1990s, the Ranger was a rebadged version of the Mazda B-Series model line.
In 2011, the third generation of Ford Ranger was unveiled in the North American International Auto Show with sales beginning in 2012.
Although the first-generation Ford Ranger was built in Brazil, Argentina, Venezuela, and Mexico, the current generation is considered a North American truck and is manufactured only in Michigan.