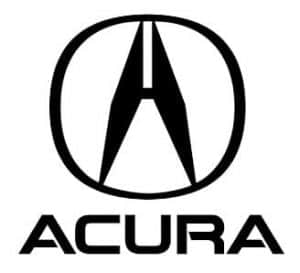 ---
Browse by Acura Model (5 in total)
About Acura
Over the past several decades, it has become quite normal for most mainstream OEMs to open up a "luxury wing" of their business to design, produce and sell higher-end cars. Toyota started Lexus, Ford has Lincoln, Hyundai started Genesis, and so it goes on. Back in 1986, Acura was founded by none other than Toyota's fellow Japanese rival giant: Honda.
Acura is a popular brand in North America and in China and Kuwait, but the brand doesn't serve so many other places in full. While Acura models are bought and sold in the UK, for instance, Acura doesn't have a presence there as they do in the US and Canada.
The 1980s saw other Japanese brands expanding their horizons with new luxury brands, like Toyota's Lexus and Nissan's Infiniti. The first models to come off the Acura production line were the Acura Legend coupe. And the Acura Integra. The former was particularly successful, leading Honda to look at expanding the brand.
The Acura took off in North America first, mostly because of Japanese government policies at the time relating to voluntary export restraints that made it more profitable to sell these cars as export models for the US market.
The 1980s and 1990s saw more sporty models starting to be introduced, including the Acura Integra Type R, and the NSX, a 2-seater mid-engine sports car manufactured from 1990 to 2005.
Besides making high-end sedans, coupes and SUVs for consumers, Acura is also heavily involved in the world of US motorsports. Acura cars can be found in the Sports Car Club of America, as well as in the IMSA GT Championship. The Detroit Auto Show of 2006 saw Acura introducing a slew of prototype models that were meant for the American Le Mans Series.
Since the beginning, Acura has been defined and measured by its first working slogan: Acura. Precision Crafted Automobiles. That's what the brand now purports to be all about.