Select Your Model Year...
Choose the appropriate model year for the Acura TLX you are trying to find the battery size for from the list below.
Acura TLX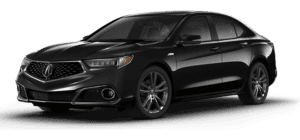 You can find the appropriate battery size for the Acura TLX to the left, just scroll to your year and check the trim.
The years available stretch from 2015 through to 2022 and by clicking a link you can view the different battery types for each trim.
Sat in the compact executive car segment alongside the Mercedes C-Class and Audi A3, is the Acura TLX.
Manufactured since 2014 and seen on the roads as early as 2015 it saw sales quickly take off for the first 2 years before slowly dropping each year afterward.
Car buyers are flocking to the new line of crossover SUVs such as the RDX offering from Acura which offers the spacey interior of an SUV with a lighter weight chassis requiring less fuel to run it.
This TLX model was brought in to replace the TSX and TL models before it, both based on the Accord platform from Honda.
It is now in its second-generation that was introduced for the 2021 model year and customers can choose between a 2-liter or 3-liter engine, both being turbocharged.
Transmission of the power to the front (or optional all four) wheels is provided by a 10-speed automatic gearbox.
Technology included as standard is bountiful and includes double-wishbone suspension, adaptive dampers and 4-way lumbar adjustment in the seats.
Safety technology is also advanced and is provided by three-chamber-airbags and a design that funnels the crushing structure away from the passenger footwells.