Select Your Model Year...
Choose the appropriate model year for the Acura ILX you are trying to find the battery size for from the list below.
Acura ILX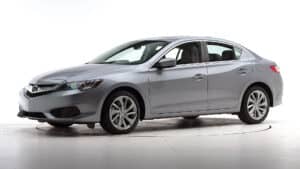 You can find the appropriate battery size for the Acura ILX to the left, just scroll to your year and check the trim.
The years available stretch from 2013 through to 2022 and by clicking a link you can view the different battery types for each trim.
Underneath the Acura ILX is the parent company's Honda Civic, a hatchback with an impressive past and massive sales figures.
This offering is described as luxury because it contains as standard the features you would expect to pay extra for if you bought a standard Civic.
Originally brought in during the year 2012 the car instantly hit the ground running due to its already optimized platform being both safe and reliable.
The company wanted to replace the CSX and Integra lines with a car that would be both small and stylish while appearing to professionals.
It is described as a subcompact executive car much like the Mercedes-Benz A-Class or Audi A3.
Safety ratings for the car are unsurprisingly fantastic, again this is because much of the work had previously been done for the Civic donor car.
Customers can choose from a range of engines ranging from a sensible 1.5 litre gasoline through to a sporty 2.4 litre gasoline engine mated to an 8-speed dual-clutch transmission.
Trim options on the order sheet also give the buyer more control based on their budget, including the top "Technology" package that installs a multi-view rear-view camera for reversing.