Select Your Model Year...
Choose the appropriate model year for the BMW X5 you are trying to find the battery size for from the list below.
BMW X5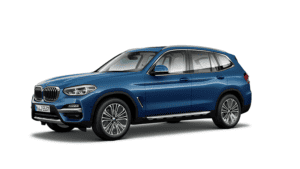 You can find the appropriate battery size for the BMW X5 to the left, just scroll to your year and check the trim.
The years available stretch from 2000 through to 2018 and by clicking a link you can view the different battery types for each trim.
Taking on the crossover SUV market in 1999 with their X5 offering, BMW saw a great opportunity and jumped on it.
Car buyers were quickly learning that they could have a roomy SUV without the high running costs if the off-road equipment was cast-aside.
An optional four-wheel-drive system can be fitted for those who want extra traction with a little added weight but as standard, these cars come as rear-wheel-drive.
Pure SUVs have stronger suspension, axles, driveshafts and transmissions to cope with the extra weight - all adding extra metal to the car's chassis and increasing running costs.
Crossover SUVs like the X5 are built on the chassis of a car, this one was built on the same platform used by the 5-Series but with uprated suspension to deal with the extra weight.
Engine choices are also slightly larger to cope, ranging from modest inline-6-cylinder units all the way to torque-heavy V8's.
As is tradition with the BMW range an M-Sport version of the X5 is available with a twin-turbocharged V8 engine powering all four wheels.
From the outside it isn't obvious to the passerby that the X5 M is a performance car due to only subtle changes to its appearance.