Toyota Camry Battery Size
---
Select Your Model Year...
Choose the appropriate model year for the Toyota Camry you are trying to find the battery size for from the list below.
Toyota Camry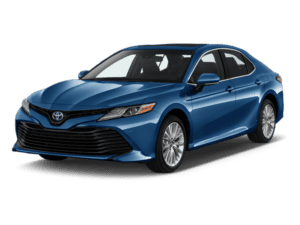 You can find the appropriate battery size for the Toyota Camry to the left, just scroll to your year and check the trim.
The years available stretch from 1983 through to 2022 and by clicking a link you can view the different battery types for each trim.
Holding the title of the best-selling car in the world (1997 - 2016) after stealing the title from the Volkswagen Beetle is the Toyota Camry.
It sits in the mid-size car segment of the market, a lucrative spot that many automobile manufacturers want to have a car in.
It did originally sit in the compact car class for its first 16 years of production before the body grew wider slightly as more comfort/safety technology was packed inside.
Over the years the Camry has been sold all around the world under different names such as the Vista, the Altis, the Scepter, the Vienta and the Apollo.
Sales in the USA have continued to grow year on year as the car is massively popular there.
It is not uncommon to see the Camry sell over 400,000 units each year in the North American market, even as many buyers switch to crossover SUVs like the C-HR.
In 2006 the car was given an optional hybrid drivetrain upgrade that allowed the car to capture lost energy during braking and recycle it during acceleration.
Hybrid models have made up around 10% of the total sales of the Toyota Camry since its introduction.
Modern examples (2018 onwards) of the car share their platform with many other Toyota lines including the Avalon and the RAV4.